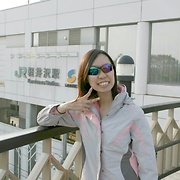 Sweety_QQ
Sweety_QQ, 43 y.o.

Looking for
Friends
Language practice
Postal pen pals
Flirting and romance
Messaging

Joined 16 years ago, profile updated 2 years ago.

Displaying posts 1 to 5 of 5.
DavidinMO
52 , Springfield , United States

Nǐ hǎo Sweety. Nice profile.
David

hi my friend.nice to meet you welcome to Dubai i hope u like

yeshilhendup
38 , Thimphu , Bhutan

Greeting from Bhutan and I am yeshi. I wanted to become friend with you. Hope it is fine with you.
Take care and have fun!

Sweety_QQ
43 , Hong Kong , Hong Kong

Hello everyone, I am a local female who is located in Hong Kong. Although I am not a professional guide, I am willing to show you around for the Hong Kong city in my spare time (Saturdays / Sundays) provide you can pay my travel expenses such as my transportation fee / tickets / meal expenses.
My purpose is to make new friendship around the world for wider my social network ONLY. NO sexual or any other service should be implied.
If you are interest, please message me with your brief introduction, Email address, ethnicity, travel dates, age range, itinerary, travel style and your preference places to go for start to make a new friendship with me whenever you are on business / leisure trip. I can speak Cantonese, English and Mandarin.
Look forward to hearing from you.