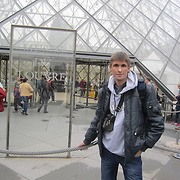 Vladyslav
VLAD, 40 y.o.

Hey world!
- updated Aug 7
Learning
Looking for
Friends
Language practice
Meeting in person
Postal pen pals
Flirting and romance
Education
Graduate degree
V. N. Karazin Kharkiv National University
Relationship status
Single

Joined 12 years ago, profile updated 2 years ago.

Displaying posts 1 to 10 of 207.

Thanks for passing by ! Always a pleasure !


Ladyhawke99
41, Austin, United States

I like your video of Ukraine)

Laeti29
30, Geneva, Switzerland

Thank you for your comment on my cat's picture :)
Merci pour ton commentaire!!

Adriibm
26, Las Palmas de Gran Canaria, Spain

Deberías venir, seguro que te gustaran las islas!