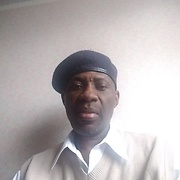 Zylrrr
Zylrrr, 66 y.o.


Joined 8 years ago, profile updated 4 years ago.

Displaying posts 1 to 10 of 43.

Shamsiat
60, Moscow, Russia

Hello thanks for stopping by
Nice Request
Have a good time over there
Fran65
56, Cape Town, South Africa

Thanks for visiting my profile. I love your favourite quotes.


Rivieredemiel
56, Tunis, Tunisia

Hi, thank you for visiting my profile:-)

123/5000
Life gives you a little of everything and you get it or not according to your experience and wisdom. Congratulations on your life.


are you 64?? What kind of anti aging product do you use??