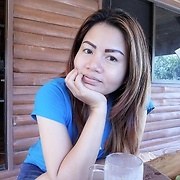 ana2520
Anaphat, 46 y.o.


Joined 9 years ago, profile updated 2 years ago.

Displaying posts 1 to 6 of 6.

你好. 你好吗? 我的名字叫艾哈迈德. 我从土耳其. 我是机械工程师. 我学俄罗斯和中文. 认识你很高兴. 我可以帮你学英语.. 你帮助我提高我的中文吗. 让我们互相帮助.


Hello, greetings from México!

Hello from Christchurch, New Zealand!

ana2520
46 , Chiang Mai , Thailand

Hi How are you ?
To day sungkan day in Thailand have a lot water.

Hello, thank you for your message to me. I am very well thank you. I have been painting the outside of my house for last few weeks so haven't been online here at interpals for some time. Unfortunately the weather is not particularly good this week so will be unable to finish the painting until probably next week now which is a bummer coz I am tired of the painting hahahahah
I haven't been to Thailand although friends of mine have been many many times and in fact my friend Terry was responsible for setting up the Hellfire Pass Memorial at Chiang Mai and he has spent a lot of time around Chang Mai.
Last year I went to China and spent 2 weeks travelling through there, I really enjoy looking at historical sites and visiting areas which still live relatively in the past, although they do have the comforts of the modern world. I love the basic easy going lifestyles of countries like China, Indonesia, Vietnam and many of the Asian countries. Later this year I am going to Vietnam for 2 weeks which I am looking forward to.
Hope this message finds you in good health
take care
Alan