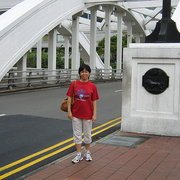 angieng
Angieng, 63 y.o.


Joined 12 years ago, profile updated 3 years ago.

Displaying posts 1 to 6 of 6.
Jeanniemb
65 , Collingwood , Canada

Hi there,
I, too, prefer people who are honest and respectful of other cultures. I am a married 57 year-old woman from Canada. We hope to travel to Southeast Asia next year to explore but also make some contacts so we can return to teach English. I would love to share ideas, pictures and experiences with you. Look forward to hearing form you.

i understand that, then, we should give each other a chance and get to know more about ourself.

veranique
54 , Abuja , Nigeria

hi, be careful............ this guy ASHLEY 22 is a scammer. They give we Nigerians bad name. Check these sites and know where he got the pics from
Check these sites............... this guy is a fake.....
http://www.suburbanbliss.net/suburbanbliss/2009/02/daddy-daughter-dance-2009.html
http://blog.travelpod.com/travel-blog-entries/bobnkaren/1/1263221649/tpod.html

angieng
63 , Kuala Lumpur , Malaysia

dear sir,
somehow i can't picture you as the adventurous type.
You look so like a headmaster or a lecturer, so what r you huh?

angieng
63 , Kuala Lumpur , Malaysia

TQ, how's life in pakistan?