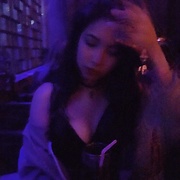 Displaying posts 1 to 10 of 55.

peidangor
29 , Hong Kong , Hong Kong

try beating Yuka Kinoshita at eating

Agueybana
27 , Edmonton , Canada

cool foshan, that's where IP man is from lol

You are from Foshan! Home of Ip man! :D
My friend in my school is from Guangzhou.


WallinEsther
27 , Moscow , Russia

Good day, Kacee. Nice to see you :D