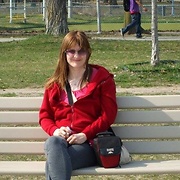 Displaying posts 1 to 4 of 4.

Vicknight
53, Victoria, Canada

I am doing good and you? how are things in S'toon?

SolenRaymond
56, Salt Lake City, United States

Hello from the western U.S.
I wanted to say hi, because you seem pretty and normal :)
I live at the base of a 12,000 foot mountain, and I have put some photos of it on my profile if you would like to see it. I work in the corporate graphic design world. I am interested in gardening, camping, fishing, art and music. I am a nice person and treat everyone with respect. If you think we have anything please stop and say hello.
Warm Regards.