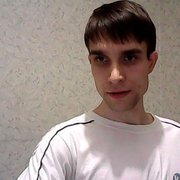 Displaying posts 1 to 10 of 23.

Mrmatin78
20, Isfahan, Iran

Hi
Greetings from Iran
Thanks for visiting my profile

andres.ricaurte
24, Bogotá, Colombia

Hi Dude. Thanks for visiting my profile


WachiiRhee
20, Santo Domingo de los Colorados, Ecuador

Hello hola

I can highly agree with you on this =) I'm quite fed up with our bull shit.

cerqeys
29, Chelyabinsk, Russia

I AM FROM RUSSIA, I AM NOT A LOVER OF AMERICAN PARTIES

Rx
FUCKKKKKKKKK YOU OD
FUCKKKKKKKKK YOU BID
FUCKKKKKKKK U TID
FUCKKKKKKK U QID
FUCKKKKKKK U PRN
FUCKKKKKKK U STAT
FUCKKKKKKK U IV
FUCKKKKKK U IM
FUCKKKKKK U PO.
DISPENSE 52/52.