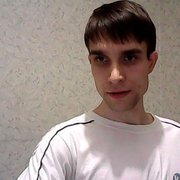 Displaying posts 1 to 10 of 22.

andres.ricaurte
23, Bogotá, Colombia

Hi Dude. Thanks for visiting my profile


WachiiRhee
20, Santo Domingo de los Colorados, Ecuador

Hello hola

I can highly agree with you on this =) I'm quite fed up with our bull shit.

cerqeys
28, Chelyabinsk, Russia

I AM FROM RUSSIA, I AM NOT A LOVER OF AMERICAN PARTIES

Rx
FUCKKKKKKKKK YOU OD
FUCKKKKKKKKK YOU BID
FUCKKKKKKKK U TID
FUCKKKKKKK U QID
FUCKKKKKKK U PRN
FUCKKKKKKK U STAT
FUCKKKKKKK U IV
FUCKKKKKK U IM
FUCKKKKKK U PO.
DISPENSE 52/52.

cerqeys
28, Chelyabinsk, Russia

https://vk.com/video1429343_168978412#