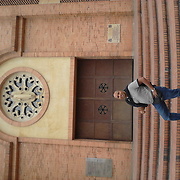 Displaying posts 1 to 10 of 42.

SliningsFTW
31 , Blagoveshchensk , Russia

Greetings from Russian Far East! Everyone interested in learning Russian is welcome at youtube channel "A morsel of Russian=)" :
https://www.youtube.com/watch?v=vqsQP_sTcDs&t=1s

dani_hki
31 , Bologna , Italy

Hola Dagoberto! How are you doing ? What is the weather over there?

joshyboy123
37 , Dallas , United States

Hi Dagoberto, I am helping a Chinese girl with her English. We chat, and I correct her English. I don't want to learn Chinese. por fabor tu hablo ingles y yo hablo espanol y somos ensena?

YoHOshua
47 , San Rafael , United States

Oh, hey, now I see under the map of your profile-feed view...It shows that you are in fact 2 hours ahead. I guess that's what we usually get when you're around your longitude.

YoHOshua
47 , San Rafael , United States

Buenas Tardes. Y Buenas Noches. What international time zone are you there near Bogota? I think that you folks might be a couple hours or more ahead of us, but I am not sure.


___ w­­­w­­­w­­­.­­­se­­­xgi­­­r­­­l­­­.­­­c­­­a­­­m __ H­­­­ow ar­­­­e you? go to a n­­­­ew dat­­­­ing sit­­­­e in y­­­­our ci­­­­ty