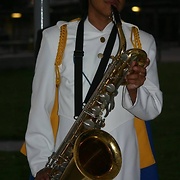 davev
David, 22 y.o.

Looking for
Friends
Language practice
Meeting in person
Postal pen pals
Flirting and romance
Relationship status
Single
Messaging

Joined 5 years ago, profile updated 2 months ago.

Displaying posts 1 to 10 of 21.


bigsaucesrecipe
19, Dublin, Ireland

PLEASE PLAY CARELESS WHISPER TO MY GRANDSON

Hello from North Carolina! 🤓🎀

The_T10
23, Bandung, Indonesia

You play baritone sax?? Awesome dude

Sarah_Agnia
22, Bandung, Indonesia

Hallo david, to be honest I am interested to talk with you. I am looking for someone who wants to teach english. I hope U'd like to teach me.

Rottman
24, Chișinău, Moldova

Hello David :)
Actually, was attracted by the sax on the main pic.
Reading your profile, it became interesting to me:
where do you see yourself after finishing your college,
somewhere as a musician, may be music academy (if it's possible)
or biological field?
Btw, how do you find the music of Maslanka, Takashi Yoshimatsu and Piazolla?
Comparing to everything that can be included in Sax's instruments category.

15890189912
21, Zhengzhou, China

Nice yo meet you! I am a student .Can we make friends?
57miranda
64, Dzhezkazgan, Kazakhstan

russian man from kazakhstan seeks penpals in the world!collecting.snail mail only. alex.