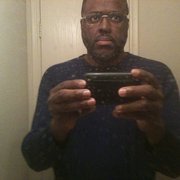 dls252525
Dave, 60 y.o.

Speaks
Looking for
Friends
Flirting and romance

Joined 8 years ago, profile updated 1 year ago.

Displaying posts 1 to 5 of 5.

Hi, How are you doing. I am a single female, seeking for friendship to exchange Language and culture. I have a loving heart and am a very respectful and kind Woman. I would be happy to connect with you, I don't normally be on this site, kindly get back to me directly on; caitllivan at gm

dls252525
60, Denton, United States

looking for friends all over the world women preferably. no scammers. tired of them.

RinTexas
64, San Antonio, United States

Lol - loved your intro and just had to say so. I just signed up sincerely looking for healthy pure avenue for friends while COVID has us all captive 🙂. Just popped in to say nice touch on the prince/princess. I really was wondering if this site was good for finding friends or just had nothing but scammers and people out for quick fast hookups. Which is nothing that I'm interested in at all. Your intro made me laugh and confirm my concern. Have a great day 🌞

I like and quite understand your write up on the African Prince and princess part. Trust me, we've all met them!

HI.I'm Emma from Indiana (USA) looking for pals who like to write
Emma