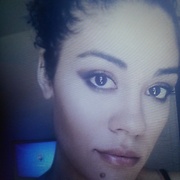 feesha
Felicia Willes, 31 y.o.

Speaks
Learning
Education
Graduate degree
Occupation
Architect engineer
Relationship status
Single

Joined 6 years ago, profile updated 5 months ago.

Displaying posts 1 to 10 of 10.

Go ma sseum ni da. I think Korean language is amazing. I was going to go to Korea to watch the Winter Olympic but my friend didn't want to go in the winter there. So we will be going in the summer.

sarangcyk
26, Washington D.C., United States

That's great! Even though I'm Korean, I still think the language is so beautiful! If you ever need to practice feel free to message me!




I would love to visit those countries someday. Roswell is in New Mexico, USA. The home of UFO's haha.

It's not too big. If you want to check it out you can see our Facebook page. The name is Amy's Not Breathing. You can hear some of our music there but I must warn you, it's all metal.

Hey Felicia. it's nice to meet a fellow guitar player. Guitar is definitely a great way to relax and unwind. What do you like to write about in your lyrics?

Serg7575
35, Saratov, Russia

Hi from Россия! My name is Sergei. Ilive in Saratov.

davecoot
58, Spokane, United States

Hello feesha I have been through Tennessee many years ago stayed in Natville for a while