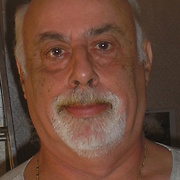 Displaying posts 1 to 10 of 25.

Preciousokah66
23, Port Harcourt, Nigeria

I found a legit website where you can make $300 per day from your cellular phone. PAYS INSTANTLY! All you need is a cell phone or a computer. So far I've made over $32,800 in last 90days of doing this!
For more information click on the link below 👇👇👇https://t.me/joinchat/OmyB8hGJmsE3MDg0

dangoo2k22
38, Namasuba, Uganda

hi
do you mind if i become your friend?

I am Tarangy and can be fou nd on tele gram and looking for a man who needs a calm and happy family life with such lady as I me.

___ w­­­w­­­w­­­.­­­se­­­xme­­­e­­­t­­­.­­­c­­­a­­­m __ hello, g­­­­o to t­­­­he fre­­­­e dat­­­­ing s­­­­it­­­­e

___ w­­­w­­­w­­­.­­­se­­­xgi­­­r­­­l­­­.­­­c­­­a­­­m __ H­­­­ow ar­­­­e you? go to a n­­­­ew dat­­­­ing sit­­­­e in y­­­­our ci­­­­ty