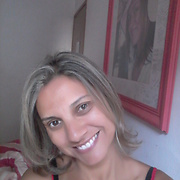 Displaying posts 1 to 8 of 8.

unicorn60
48 , Dubai , United Arab Emirates

thanks for visiting my page

Yes, no problem. You can message any time :)

fleivsortuda
46 , Laguna , Brazil

Lisa adorei seus comentários! estou afastada da sala de aula, pois trabalho junto à coordenação escolar;mas em breve voltarei a lecionar na minha disciplina. Creio que atualização é imprescindível. Adorei as dicas. Confesso que andei meio relapsa em realção aos estudos do inglês. Aqui no interpals tenho aprendido e sentido essa dificuldade toda...mas..tudo ira melhorar! Obrigada! estou sempre aberta a troca de ideias.

Oi, Flávia! Tudo bem? Obrigada pelos elogios! Eu costumo trabalhar com vários movie seqments em aula a fim de acessar os conteúdos gramaticais. Além disso, eu trabalho com vários exercícios de entonação e pronúncia, pois sabemos o quão importantes eles são a fim de obter-se uma boa comunicação. Como exercício de listening, eu costumo trabalhar bastante com ted talks. Os alunos ouvem as palestras e tentam completar os espaços em branco. É um exercício bem proveitoso, pois eles praticam o listening e o reading ao mesmo tempo. Essas são só algumas dicas. Espero tê-la ajudado.

Oi Flávia! Nós somos praticamente vizinhos! =)