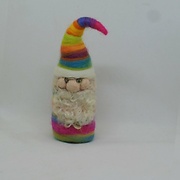 glowingsunsets
Jane , 69 y.o.


Joined 15 years ago, profile updated 1 year ago.

Displaying posts 1 to 8 of 8.

GeePee
71, Bregenz, Austria

Wishing you & yours a great Sunday!
(:-)

daph
80, Milan, Italy

hello gs! I have just joined interpals and don't seem to have a description of me beside my photo. Too tired tinight to sort that out. I used to love beachcombing on the south coast - Birling Gap near Beachy Head - know it? Camping too but scary when weather's hairy. Ravenna is great for mosaics and an interesting town besides - everyone's on a bike but in all directions and sides of road - in the summer with billowing dresses. I hired a bike out of self preservation. I miss the sea as now I live in Milan and yr words re rough seas struck a chord. I'm interested in amphitheatres and try to visit as many as poss. My dream wd be to visit the big ones in north africa.

GeePee
71, Bregenz, Austria

THANKS so much for accepting my friendship request Jane.
I look forward to you joining my small social forum, which is another way of making friends, sharing interest/hobbies & much more.
Please mail me at
[email protected]
& I'll send you the forum link.

janb
67, Lakeland, United States

I envy you, living by the sea. One nice thing about Florida is all the water... with all the wonderful glimpses of nature that it brings. Except living by the sea here is not a good idea as you're likely to get blown away by the next hurricane.

blkpawns
59, Chicago, United States

Greetings from Chicago, Hope you had a wonderful day!!!!!!

Busselton is a seaside town, not so little anymore, nearly a city. I was born here, travelled around a bit in my youyh, in AUS, havnt been outside of the country, who knows what the future holds though, I also love the ocean in winter, very wild and DANGEROUS, like me in my youth, ha, ha.We have the longest jetty in the Southern Hemispher, and I havnt fished on it for years, walk it often though. Lots of tourists, I love the bush, NOTHING like the Australian bush after the rain, the smells are fresher, the sky clearer, all is wonderfull in the world feeling. the parranormal ? I get feelings, and I also have seen a wee, ghostie, dreams are really it for me, I can see the future in some of my dreams.love stain glass, have a collection, must be the Gothic connection, tried playing round with it with a friend of mine who teaches glass making, didnt **** it, SOLDERING my fave part, rest could do without, finished product love though.

Skyeacker
48, Copperas Cove, United States

That\'s a gorgeous photo. Did you take it? I\'m looking for exactly the same thing you are, just a way to make some friends from around the world. Would love to hear back from you!
AlexanderBaker
53, Leeds, United Kingdom

Hello Jane,
Thanks for looking at my profile on this website. I hope you\'re having a good day? Take care and keep smiling.
Alexander ;-)