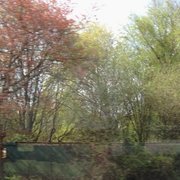 happieme
Happieme, 56 y.o.


Joined 7 years ago, profile updated 1 year ago.

Displaying posts 1 to 10 of 62.

all people are unique and special

SolenRaymond
57, Salt Lake City, United States

I like the photo... reminds me of a Monet painting ay?
Nice to meet you. :)

good attitude to have it makes life easier and more interesting
1kooldude
71, Tampa, United States

If you work in education and love your job that makes you very very special.

TeacherinTN
51, Oak Ridge, United States

Hello from the US. What do you do in education? I teach middle school.

canadian55
70, Toronto, Canada

hi Canada calling how are you would you like to chat.
robertoamigo
64, Cardiff, United Kingdom

How can you say you are without anything special. If you work in education you do a very necessary and worthwhile job.And if you love your job, that alone will make you special to someone.

andrewneal77
67, Burton upon Trent, United Kingdom

Hi again Happieme,
I hope that you are well and that you will have a good weekend.
Best wishes from,
Andrew

mypetrock
57, Los Angeles, United States

Thanks for looking ay my page.
Daniel

andrewneal77
67, Burton upon Trent, United Kingdom

Hello Happieme,
My name is Andrew,I live in England.
As you work in education,I think that you are rather special.
Kind regards,
Andrew