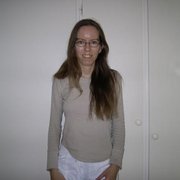 hvpim
Pernilla, 45 y.o.


Joined 16 years ago, profile updated 5 months ago.

Displaying posts 1 to 10 of 18.

Kirsty1982
39, Oldenzaal, Netherlands

If you're still on the search for penfriends, and are interested to get to know me through this (more) personal way.... just lemme know Pernilla
♡

Nice to meet you! I've just visited Sweden this summer! and hope I wanna get a nice Swedish friend as a snail mail pal! Will you be my friend? I like listening to music, writing letters, and like traveling all over the world! Are you interested in Japan? If you are, I wonder if you can be my friend!

Elin87
34, Jönköping, Sweden

Hej! Ja vi är nog inte så många :) Allt är bra med mig, hoppas att det är detsamma med dig.

anjaaustel
43, Göttingen, Germany

Hej från Tyskland! Är du densamma "hvpim" som den på Postcrossing? jag är "Sofa" där på forumet ;D

Hello Pernilla, nice to meet *lol* still interested in a German pen-friend?
Just have a great day - with warm regards, Christine - waving

Mstemaiku
37, Republic of Kiribati, Kiribati

Oh for sure I will then write me your address
thedragonfigher
39, Panadura, Sri Lanka

hi,
waiting for you some massage!
start friendship!

fijianlewa
38, Suva, Fiji

Cecilia Bibi
P O Box 6997
Valelevu - Nasinu
Fiji
Am so excited to hear from you :)

fijianlewa
38, Suva, Fiji

Hi there. I'd love to be snail mail friends. Do write me when you have time I'd love to hear from you.
Take care and have a lovely day :)
From Fiji :)