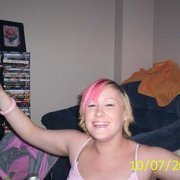 jennichonged
Jenni, 39 y.o.


Joined 15 years ago, profile updated 2 years ago.

Displaying posts 1 to 5 of 5.

aww jenni, your never on interpals. many poor people will be wishing they can be your friend!!!
just lucky i know you in real life!!!

Wassim81
42 , Oujda-Angad , Morocco

Hi ,hope you're having a lovely weekend.
If you ever wanna chat,drop me a line.
Take care
Sim

japan is the bomb yo!! the minge here is sooooooooo fly its hurtin ma eyes!!!

aww, poor girl!! my popularity is a recent thing. i been on this thing 2 years and hardly spoke to anyone!! ill tell people to perv at ye!