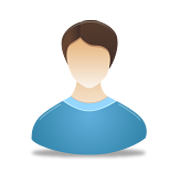 Displaying posts 1 to 10 of 10.

Akora
54, Accra, Ghana

Hi I would like us to be friends. I am from Ghana in West Africa. I work as a tourist guide. I hope to hear from you soon

rikkyrikar_31460
21, Jakarta, Indonesia

hello I am new here can we be friends, I so sad can we be friends ?

Vwhich language you want to teach or learn

john_silver
51, Zarqa, Jordan

Wish good future for you. Little wishes can easily achieved, in some cases its too difficult

WISDOMGLAGAH
39, Accra, Ghana

Hi
Nice to meet you
My name is Wisdom.
Am from Accra Ghana.

Mher1979
40, Manila, Philippines

Hi how are you. I hope you are doing fine. I am from Philippines. I love friend. I consider them diamond and diamond are forever. I hope you will message me soon. Take care. God bless.