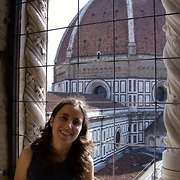 len197
Helena, 45 y.o.


Joined 4 years ago, profile updated 1 month ago.

Displaying posts 1 to 10 of 17.

vetroblu
45, Bologna, Italy

I looked at you in Florence and thought: "a girl from Italy". You are Portuguese instead, but as it seems, we really look the same :)
Greetings from Italy!

Titanic, that's that movie where all the men get to die, lol

coolscotty99
59, Bristol, United Kingdom

hello Helena
Bryan here in Bristol, England feel free to get in touch
from Edinburgh orginally

no matter where you travel there you are , hope you do not mind my weird humor

Hi Helena, I would like to become your friend.


Felinto
53, Santos, Brazil

Boa noite, daqui do Brasil! Vamos conversar?