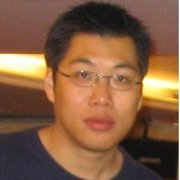 mickeylai
Mickey Mouse, 49 y.o.


Joined 16 years ago, profile updated 1 year ago.

Displaying posts 1 to 10 of 56.

reutta101
30, Geneva, Switzerland

Привет, помогу в изучении русского в замен на помощь в изучении твоего родного языка.

Halibutlevel10
37, Madrid, Spain

Oh.. My life has all kind of dramas..



Hello my dear,My name is jawna,is my pleasure to contact you after viewing your profile today on https://www.interpals.net ,!.I am looking for a partner and relationship if you are interested write me back. Here is my contact:(
[email protected]
thanks i will be expecting your mail,
Your friend
jawna.
[email protected]

DariOch
39, Aginskoye, Russia

hi there from Russia, Siberia! Have a nice day!