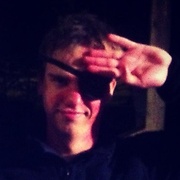 Displaying posts 1 to 5 of 5.

otsor
24, Turku, Finland

I used to do card tricks and moved onto mentalismn magic :D
katze92
26, Hamilton, Bermuda

Hey Otso!
What kind of magic tricks do you like to perform?
niiza
26, Mexico City, Mexico

How come your family decided to go to England? It sounds like a fun experience :D
P.S.- What's floor ball?