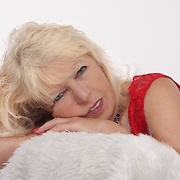 petlover1
Elaine, 68 y.o.


Joined 5 years ago, profile updated 1 month ago.

Displaying posts 1 to 10 of 12.
Hello Elaine greetings from Nottingham we have had a sunny day here which is very unusual for this time of year. how is your day been

Jitash
59, Nottingham, United Kingdom

Please forget picture you can see in real as from Nottingham
I would like to talk (not chat) but it seems you have already found your tomorrow, because you are not here
I'll try again.!!! Just lost the 1st message in the ether
Love your pictures of Oz Elaine, I've just come back after spending 8 months in the company of an Australian IP Penpal Did you go to Cape Bridgewater ??
Used to work in Nottingham (Broadmarsh, Victoria centre) in a previous life

robertoinveneto
69, Monselice, Italy

Hi, thanks, and all the best from northern Italy. You are welcome here, in Veneto region. Have a nice week. Take care. Roberto

petlover1
68, Nottingham, United Kingdom

books do not interest me I have a full life with my friends dancing and going places into travel, Photography takes me round the world, that is my book

Not into reading books!!? You are missing so much....

robertoinveneto
69, Monselice, Italy

Hi, Elaine, thanks, welcome, and greetings from northern Italy. Happy to know about your love for tourism, so, if you wish to visit my area, the Veneto region, don't hesitate to ask my assistance (for free). Have a nice summer time in the UK. Take care. Roberto

petlover1
68, Nottingham, United Kingdom

hi John we got mixed but no snow