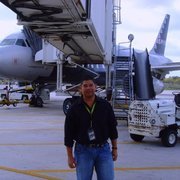 Displaying posts 1 to 10 of 98.

Hi good friend how are you doing over there? V

Interestingly your Country almost written like Nigeria but it is not in Africa. I could see that you are a busy person because your profile picture speaks in your behalf. Good friend stay bless.

Thanks you for going through my profile. Do you to be my friend?
Alfieh7
29, Alexandria, Egypt

Hi my dear friend , I hope all going well with u