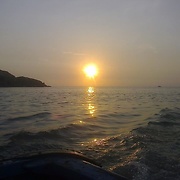 Displaying posts 1 to 4 of 4.

soc
48, Lima, Peru

Thanks.
Thanks for instructing me.
"Soc" they are the first three letters of my middle name.
monkeykuroshojo
51, Calella, Spain

hi Carmen,
you know "soc" means "I am" in Catalan language ;)
mmm ... I just wanted to comment that "*** female" is not wrong but ... better use in English "gender, female of 44" or simply just "female of 44"
have nice conversations here,
regards from Catalonia,
Jordi

hola carmen que tal saludos.. podemos ser amigos