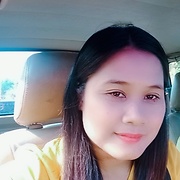 sudaduang2255
Nang, 46 y.o.

Speaks
Looking for
Friends
Language practice
Meeting in person
Postal pen pals
Flirting and romance

Joined 5 years ago, profile updated 2 years ago.

Displaying posts 1 to 3 of 3.

sawadee khrap
sa bai dee mai
very cute face
wish all your dreams come true

Luigi_Venezuela
56 , Mérida , Venezuela

Hi there!
Thanks for visiting my profile.
Greetings from Venezuela.