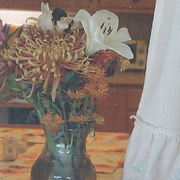 susanpag
Susan, 59 y.o.


Joined 3 years ago, profile updated 3 years ago.

Displaying posts 1 to 10 of 12.

saddleup1
70, Revesby, Australia

Hey! Susan has anybody commented that you look like a vase with flowers, don`t you like your appearance?

bilthepoet
59, Potomac, United States

i write poetry and rhyming too
send me an email
may you be blessed this is not a test

ShahidSaoul
32, Faisalābad, Pakistan

Hello Friend ;
How are you ? Can we be friend here ? Nice to meet you ;
May God bless you ;

susanpag
59, Jacksonville, United States

Hello. I am American. Thank you for contributing.



Nice to meet you!
I am Prince from Africa.Am looking for friends from all over the world so i can learn different cultures.I am only interested in long term friendships,not ones that die off after 3 or 4 weeks.Your profile is really very interesting .I am an open book for you so you can know everything about myself just ask me and i will answer . Can we have a good conversation now?