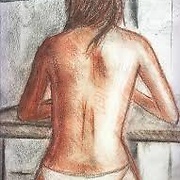 Displaying posts 1 to 10 of 41.
whieop
28, Hong Kong, Hong Kong

Hello 你好,greeting from Hong Kong (China)
I love meeting foreigners worldwide and love chatting in English
Learning new language to practice my profiency in English as well
I mfond of tourism, since few years ago
I enrolled for tourism and hospitality studies
Found that European countries attraction so attractive
Especially cathedrals and so on
Besides that I keep contact with other pals
Especially snail mail haha
And I have worked as a tour consultant before
Because of my studies ,and because of my job
It makes me feel energetic to serve foreigners
At last, I hope that we can be friends .
Looking forward to your reply thanks-)
I hope you can be my friend:)==)

KeithTay
24, Kuala Lumpur, Malaysia

Hey how it's going? My name is keith, my chinese name is zi cong but you can call me keith.
I've been told that I am handsome and am very successful for my age.
I love photography, travelling, cultures and reading.
I am looking for a girlfriend, do you want to be my girl?

hello greeting from sri lanka
aruna
how are u ?