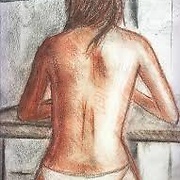 Displaying posts 1 to 10 of 57.

this site is better - xstripx.com


ZuzanaMar
26 , Prague , Czech Republic

Hello!
I'm Zuzana, from Czech Republic and I'm here to find some new friends.
I saw on your profile, that you are interested in snail mail. I'd love to have some friends for exchanging letters and that's the reason, why I'm writing to you :)
I think it would be great, exchange some letters with you.
I look forward to hearing from you,
Zuzana :)


vgsinuwan
43 , Galle , Sri Lanka

Hello
If you wish I like to swap stamps, postcards and banknotes
Nuwan from Sri Lanka

Is this account still active? o.O

JGarciaCR
71 , San Juan de Dios , Costa Rica

Hello, Greetings from San José, Costa Rica, Central America.
I am looking for friendship by correspondence, exchange and collect used postage stamps and coins from all over the world.
My Whatsapp 506-72119484, email
[email protected]