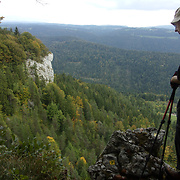 Displaying posts 1 to 10 of 166.

Oh wow! That sounds pretty awesome! I hope you have fun but please be safe! :)

Hi! Doing great, thanks. What's new with you?

highlandnr9
26, Paris, France

I made it to the store! I bought a new england IPA, a red ale, an irish-whiskey stout, and a rocket-lime IPA.
Usually I will ask the bartender's version of a Negroni. It's an absolute killer. I like any strong-flavoured cocktail.
Old-Fashioned of course. I never order it but I am fond of Classic Champagne Cocktail. What about you?
highlandnr9
26, Paris, France

The beers are sitting on my beer merchant's shelves. I should purchase some as it is St Patrick today but the weather is putting me off. :(

Yes, I have gone through some stuff & don't like to post pics of myself. How are you doing?

would you like to help me with my French ?

haha, maybe is jutst the board is too big

Je na parle pas Frances
Je parle un peu
merci