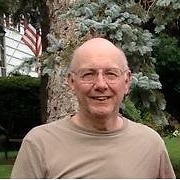 12atlas34
Kent, 83 y.o.

Speaks
Learning
Relationship status
Married

Joined 7 years ago, profile updated 2 years ago.

Displaying posts 1 to 9 of 9.

I bet you're a really good cook.
Asta2351
72 , Bangkok , Thailand

I am a senior too. My experiences... PR journalism and English teaching. I am also interested in hobbies such as cooking and gardening. Nice to meet you, Kent!

allen61
62 , Marmande , France

Hello Kent vine starts growing in your region?


jad1944
79 , Birdseye , United States

Good Day
.Please take a look at my profile and see if you think we have enough in common to develop a friendship
jan



12atlas34
83 , Rochester , United States

No photo - no conversation.