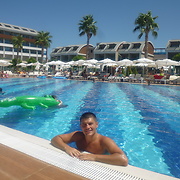 AlexBolokan
Alex, 30 y.o.

Hi everyone. I learn English and would like to improve my conversation. I like to meet with another people.
- updated May 11, 2017
Speaks
Learning
Looking for
Friends
Language practice

Joined 2 years ago, profile updated 2 years ago.

Displaying posts 1 to 2 of 2.