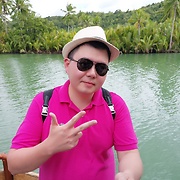 Displaying posts 1 to 10 of 14.

akanematsu
29 , Tokyo , Japan

my Chinese is not good. only can buy things from supermarket and ask directions~~
cant speak very long sentence

Oh it is fine, I will be up for hours so you can keep on talking. It might be better to talk in messages though so we don't spam each others walls lol

I have thought about it yes, but the waiting for places is long. Here to get an apartment that is in your budget range is 2 years to 6 years of a wait.

Haha usually, sometimes it gets pretty bad that I am up all night. Too many people come over and stay for long periods of time so sleep is somewhat of an issue.

Well they have their reasons, like every country has their reasons for what they do. Yeah it may suck, but what can you do about it really?

No no it's fine. It will take me a bit before I can start getting a tutor though since I need a new phone to use things like Wechat.

Yes I am trying to learn Chinese. What do you mean, what can they do for me?

I am doing well thank you. I am Ayla. It is nice to meet you as well. :D