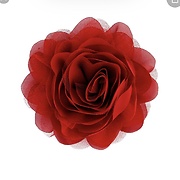 Ebony_eyes
Ebony_eyes, 54 y.o.


Speaks

Joined 9 years ago, profile updated 3 years ago.

Displaying posts 1 to 3 of 3.

Ebony_eyes
54, Allentown, United States

Good morning , thanks for replying it would be a pleasure in corresponding with you,, mmm
Movies.... There is so much I loved watch Sylvester Stallone ,Jean Claude Van Damne , Halley Berry, Vin Diesel , I know that did not really answer you question but it's so hard as there is do many movies , and those actors are just a few , But !! I must say of all I think the James Bond movies does too it all.

bucky_binx
60, Kitchener, Canada

Hello and thanks for visiting my profiler and leaving a message. I would love to correspond. I have similar interests to you such as movies, music etc., the list goes on. What would you say are your top five movies?
Warmest regards
Al