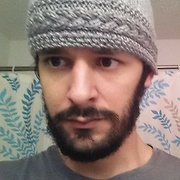 H-I-P-S
Matthew, 39 y.o.

Speaks
Looking for
Friends
Language practice
Meeting in person
Postal pen pals
Relationship status
Single

Joined 3 years ago, profile updated 2 years ago.

Displaying posts 1 to 3 of 3.

Hi! I am new to this site and looking to get to know men. I hope I hear back from you.