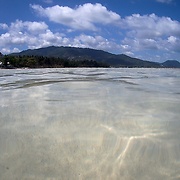 Displaying posts 1 to 10 of 14.

Sudiish
31, Warsaw, Poland

Bonjour Hecate...je suis Indien..pouvez-vous m'aider en français?

millerjohn222
43, Harare, Zimbabwe

Bonjour Hecate.Moi aussi, j'aime voyager.

thank you for visit my proflie


debora_15318
32, London, United Kingdom

por favor me ensina francês, que eu te ensino português


H︁i︁. H︁o︁w a︁re y︁o︁u︁?︁
C︁h︁eck m︁y ︁pa︁ge︁
︁
︁Waiti︁n︁g f︁o︁r you︁.︁..︁̩
IronLung1814
39, Olean, United States

Bonjour! Depuis combien de temps avez-vous étudié l'anglais?

Rains8
42, Bangkok, Thailand

Thank you for visiting my profile :)