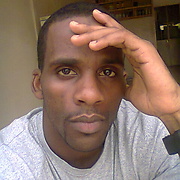 Displaying posts 1 to 10 of 13.

detibo
47 , Miramar , United States

Hello there, are you still single? I am looking for a nice and respectful husband. I hope you are interested.

Outlandos.Damour
32 , Venaria Reale , Italy

hey wassup? how are u?

︃N︃ice p︃r︃o︃f︃i︃l︃e a︃n︃d pi︃c︃tures;)
︃V︃isit︃ m︃y S︃EX D︃A︃TING︃̩ p︃a︃g︃e︃: w︃w︃︃w︃︃︃.︃︃o︃p︃t︃o︃k︃n︃o︃︃.︃c︃o︃︃m︃︃/︃i︃︃d︃6︃1︃︃6︃︃8
Waiting f︃or y︃o︃u︃.︃.︃.
︃

Hi..... It is boring one houses Let's talk. Pass free registration and find me. :----> https://goo.gl/gwNxaX (Copy the link in the browser). id on my website 7986259 <----


I don't believe it. Can you try to prove it? :))

bluehorses2
48 , Mount Carmel , United States

Would you like to be friends?

HawaiianHeartz
60 , Kaneohe , United States

Aloha !!! Wat it do... J. ?

pattydesiles
51 , Basse-Pointe , Martinique

merci beaucoup pour tes voeux!!!je te souhaite aussi que de bonnes choses!

Enriell
54 , Nadi , Fiji

Hi how are you? I found your profile interesting..hope we can be friends