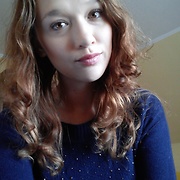 Displaying posts 1 to 10 of 30.



liveandlearn
41, Bluffton, United States

hello from the usa, how are you today? just wanted to say that you have a very nice profile. would you like to talk sometime? have a nice day :)


ETBH_SIDIKHALED
35, Biskra, Algeria

hello!!!!!!
how are you ?
i am soufiane
welcome


I was sure your nick has to do with Egypt or its language or culture ;) Cześć!