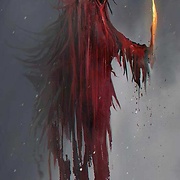 Odnarc
Ask me, 30 y.o.

Speaks
Learning
Looking for
Friends
Language practice
Meeting in person

Joined 5 years ago, profile updated 1 year ago.

Displaying posts 1 to 10 of 12.

geoplop
27, Bucharest, Romania

Interesting profile
Hello from Romania

NoirOne
29, Kinshasa, Democratic Republic of the Congo

Greetings from serbia

Odnarc
30, Surubim, Brazil

Sim, Já li algumas vezes, também gosto um pouco de Luís de Camões, possivelmente Paulo Coelho é um dos melhores!

Já leu fernando pessoa? O brasil tem excelentes escritores, penso que Paulo Coelho seja o autor bestseller da lingua portuguesa
BrazilSSA
30, Washington D.C., United States

Oiii. Sou Erik, tudo bem, cara?


Thanks a lot, mate.
You too! :]