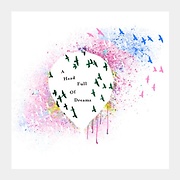 Displaying posts 1 to 10 of 67.




fabolous20
26 , Arena , Italy

Do u like chatting in whatsapp then here?

christele5
42 , Thionville , France

Buongiorno
Mi chiamo Christèle, ho 32 anni e vivo a Metz.
Ricerco a fare delle notizie conoscenze, scambiare delle idee.
Faccio il segretario commerciale da 10 anni.
Sono stata sposata ma sono sul punto di divorzio attualmente, non ho bambino.
Mi piaciono la musica, la lettura, internet, i giochi su pc, i ristoranti, le passegiare, la corrispondenza, e l'Italia.
Mi piacerebbe fare la tua conoscenza.
Spero a presto.
Christèle


behnamqq
53 , Varāmīn , Iran

Ciao verdyna
Io sono un Iraniano, conosco l'italiano ma cerco un amica/o da penna per migliorare in mio modo di parlare e scrivere. Puoi darmi un aiuto, per favore , io invece posso insegno persiano (farsi) a che interessa.
khoda hafez
Behnam
khoda hafez signfica "arriverderci"