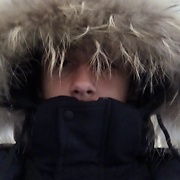 Onnaferua
Den, 17 y.o.

Sometimes I can not write or go to the site for a long time. This is because I have a lot of housework.
- updated Aug 24
Speaks
Learning
Looking for
Friends
Language practice
Postal pen pals

Joined 4 months ago, profile updated 4 months ago.

You must be
signed in
to view Onnaferua's wall.