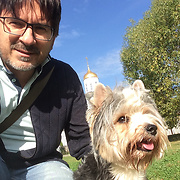 Displaying posts 1 to 10 of 14.

doug-sv87
32, São Paulo, Brazil

Hello SergeyA, how are you buddy?
Greetings from Brazil ;)

Thanks for the kind comment! Hope you're well :)


Haha I will do mate, keep yourself from the western led fascist forces over in Ukraine ;)

Have a nice day in Russia!

Haha, love the new photos mate. Keep them coming. :)