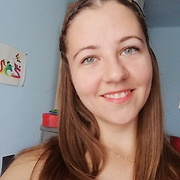 Zsuzsa17
Zsuzsanna, 29 y.o.


Joined 2 years ago, profile updated 2 years ago.

Displaying posts 1 to 9 of 9.

Hiiii! How are things? ☺️

VcutGetirme
28, Marseille, France

Susan my dear friend Happy Birthday to u ,i wish u very long and happy life to u and ur mom so much love and care and succsed , and u can make ur dreams come true , u are the best person how i meet her

chicharito91
28, Liverpool, United Kingdom

thx for viewing my profil i'd like to talk more with u


DeeemOn
36, Moscow, Russia

Hello Susanna) How is life in Hungary? By the way, do you jave any hobbies?

wtf5023
30, Manchester, United Kingdom

I would like to see your other pics :)