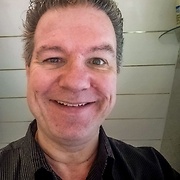 alexriker
为民, 52 y.o.

Looking for
Friends
Language practice
Flirting and romance

Joined 15 years ago, profile updated 10 months ago.

Displaying posts 1 to 1 of 1.

xiaoxiao
41, Shantou, China

I am Xiaoxiao and I am origially from Shantou city.Tonight I am a bit busy, I hope I can give you more information you want later.OK? It\'s also a good way for me to learn your culture.BY the way ,can you tell me what the meaning of \" f-ck off \" is? Thanks.