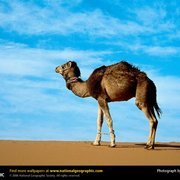 anilkumara
anil, 47 y.o.


Joined 8 years ago, profile updated 6 months ago.

Displaying posts 1 to 4 of 4.

Sally1972
48, Norwich, United Kingdom

Hi Anilkumara.
My name is Sally. I have been reading your profile and would love to know more about your love of wildlife. I am searching for penpals who have similar interests to me. I love wildlife and nature and enjoy taking photos of both. If you would like to get in touch with me you can either send me a message or add me as a friend. I will reply to either. I hope to hear from you, love Sally.x


chaya1
56, Galle, Sri Lanka

Thank's for visiting by my profile.nice to meet you.

shenkl
69, Rosario, Argentina

HI Anijurmara,
I did reply to you but never got a message nback.
I would love to get to know you as you love nature and enjoy the plealsure of silence in God's creationn
I love singing and also art and poetry
friendship is a gift that no very many seek for or find
myriam