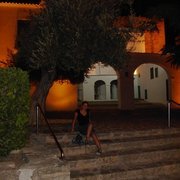 Displaying posts 1 to 10 of 40.

Oh yes! There are some websites for weaving or blogs! I use Instagram for inspiration but there are some American websites that you can look at, Pinterest is also very good for weaving drafts!

You can do different things with different kind of looms. The most expensive are the one with more shafts and the one that are bigger of course. More shafts means more possibilities in the patterns you can weave :)
Yes, I move to London for the job







Ah! Crochet looks cool to me but I'll never be able to learn it even tho I tried. I find knitting to be a bit easier but still very tiring and difficult from time to time.


I saw on your profile that you also like to knit, I have tried many times to learn but I am a weaver and will always prefer a warp and a weft :)



As I live in the UK now, I have one of Jane Austen 10£ notes in my wallet...I am very reluctant to use it hahah I guess I'll keep it there for a while