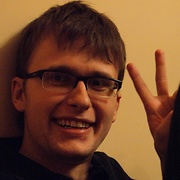 batyaev
Roman, 25 y.o.

Looking for
Friends
Language practice
Meeting in person
Flirting and romance
Education
Bachelor's degree
MRSU

Joined 6 years ago, profile updated 4 months ago.

Displaying posts 1 to 10 of 30.
itsalreadyjune
23, Gorontalo, Indonesia

hey, can we be friends then? :d

SpanishSpeaking
32, Arequipa, Peru

Hola. Me llamo Ленин. Soy de Perú. ¿Tenéis Hangouts o Skype para intercambio lingüístico (español, inglés, ruso, alemán, francés, etc.) ?
1.- MI HANGOUTS PERSONAL
https://plus.google.com/+SPANISHSPEAKINGPERÚ
2.– MI GRUPO HANGOUTS:
https://hangouts.google.com/group/P5JGKodEmqCgOUy22
3.– SKYPE: Cognitalinguis
www.skype.com
4.– VK
https://vk.com/speakspanish1
5.– YOUTUBE: https://www.youtube.com/channel/UCY848Extuc7GlMCPGC3gETQ
6.– TWITTER
https://twitter.com/COGNITALINGUIS
7.– INSTAGRAM
https://www.instagram.com/spanishspeaking

TNABZER
17, Rosso, Senegal

please email me at
[email protected]
is very important


_aka_
31, Marnerdeich, Germany

me neighter, just some books. :-)

DorisLeeHolmes
23, Perth, Australia

Hey!It's nice to chat with you,and I really want to learn English from you,and of course ...I'll teach you Chinese~~hoping we can chat again~