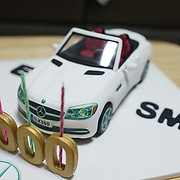 cloudnine1
cloudnine1, 50 y.o.

Speaks
Learning
Looking for
Friends
Language practice

Joined 9 years ago, profile updated 9 years ago.

Displaying posts 1 to 5 of 5.

muhammadbwanika
40, Kiboga, Uganda

hello friend iam calls muhammad bwanika from uganda agod fearing and h honest my hobbies sports and internet surfing iwould like to correspond with u as ur pal friendship by exchanges email and snails hope to hear from u soon

Hey, it's no problem, I understand. I also hope to chat with you soon, in the chat room again. Take care.


Yeongyangtang
27, Santa Cruz de Tenerife, Spain

http://antebraso.tumblr.com/