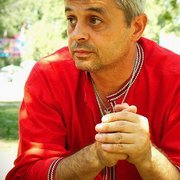 csabasolyom
Csaba, 58 y.o.


Joined 7 years ago, profile updated 3 months ago.

Displaying posts 1 to 4 of 4.


Rooslaid
60, Tallinn, Estonia

Hello.I ike Hungary very much. Spent 10 days in 2012 October In Budapest,Székesfehérvár. Herend Veszpre. We viisited ceramics workshops, VET schools. Bets regards Rooslaid

csabasolyom
58, dunaújváros, Hungary

Azért mert te megállsz, még az élet elhalad melletted...