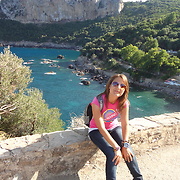 Displaying posts 1 to 10 of 14.

Aimadam
34 , Meknès , Morocco

Yasmina Khadra " se que le jour doit a la nuit" ;)

slt daly comment vas tu ?

missil4
41 , BABOR - VILLE , Algeria

Salut;comment vas tu?vraiment ton m'interesse beaucoup puisque tu es bent bladi en plus tu belle et tu paraîs trés gentille c'est pourquoi j'aimerais bien faire ta connaissance.moi je suis ingénieur ,je travaille dans une sociètè pétrolière américaine au sud et je viens souvent en france.

joebenbou
33 , Lussat , France


imade21
26 , Algiers , Algeria

Hello I see you imade beautiful and I want to know if you do not mind

lovelylife2013
43 , Philadelphia , United States

khamssa wakhmiss f3ain lhassaD BELLE TOF