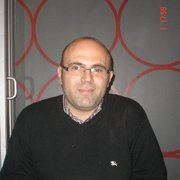 dorkasdes
Yalcin Ceylanoglu, 49 y.o.

Looking for
Friends
Language practice
Meeting in person
Flirting and romance
Website
Education
Bachelor's degree
Çukurova University
Relationship status
Single
Messaging

Joined 12 years ago, profile updated 12 years ago.

Displaying posts 1 to 9 of 9.

Hey.833 I enjoy when my candid photos look and compliment me. Will you watch them?
taplink.cc/virtolysha



dorkasdes
49, Adana, Turkey



hi...thanks for visiting my profile